 Fantastic apartment, very clean, very well appointed, quality fixtures and lovely bathrooms. Amazing views, took us a wh
Amazing views and awesome location, we were able to walk to a lot of malls and restaurants. Nice kitchen and bathrooms. Exceptional
We had an amazing stay. The apartment was stunning and exceeded our expectations. The location was so convenient. Pleasant Great location helpful staff very clean and comfy with great bathroom and coffee supplies
Location was awsome for what we were up to. Great to have parking. Property had great supplies for passing through busy trip it is awesome to have coffee and bathroom supplies. Easy friendly helpful staff that meet you to give access to room and offer local advice. Beautiful, comfortable, well located and the attention we got was impeccable. This place is a
They really went out of their way to make sure we were comfortable at all times, it was very easy to communicate with them and they were very quick in replying to our questions and requests. The place is beautiful and comfortable, well located, it was well equipped, very clean and had a nice gym and a nice looking pool (we didn't get to try the pool but it looked great). There's a big supermarket across the street and public transportation was close too. We definitely recommend this apartment! Good
Location was central to great dining, entertainment, and tourist activities. Stunning views, city came to life at night Heated salt water pool was a bonus. Greeted on arrival by friendliest staff and had guided tour of facillity and he was available for assistance through our stay Nathaniel
11 October 2023
Exceptional
All the staff were amazing. Edward made sure the check in was nice and smooth and all communication was amazing. The location was perfect for the convention centre where we spent the weekend.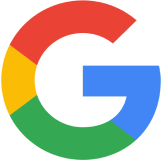 Eyad Khouri
3 October 2023
Staff very helpful and courteous. The place was fantastic with a spectacular balcony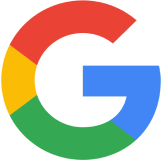 Edward was super helpful and very friendly in allowing us to check in. Highly recommend his services.