The school holidays in Queensland for the year 2024 are as follows:
| School Holidays | Start Date | End Date |
| --- | --- | --- |
| Autumn | 29 March 2024 (Friday) | 14 April 2024 (Sunday) |
| Winter | 22 June 2024 (Saturday) | 7 July 2024 (Sunday) |
| Spring | 14 September 2024 (Saturday) | 29 September 2024 (Sunday) |
| Summer | 14 December 2024 (Saturday) | 27 January 2025 (Monday) |
The term dates for the year 2024 are:
| Term | Start Date | End Date |
| --- | --- | --- |
| 1 | 22 January 2024 (Monday) | 28 March 2024 (Thursday) |
| 2 | 15 April 2024 (Monday) | 21 June 2024 (Friday) |
| 3 | 8 July 2024 (Monday) | 13 September 2024 (Friday) |
| 4 | 30 September 2024 (Monday) | 13 December 2024 (Friday) |
Public holidays in Queensland for 2024 include:
Public Holiday
Date
New Year's Day
Monday, 1 January 2024
Australia Day
Friday, 26 January 2024
Good Friday
Friday, 29 March 2024
Easter Monday
Monday, 1 April 2024
ANZAC Day
Thursday, 25 April 2024
Labour Day
Monday, 6 May 2024
Royal Queensland Show (Brisbane area only)
Wednesday, 14 August 2024
Christmas Day
Wednesday, 25 December 2024
Boxing Day
Thursday, 26 December 2024
Source: https://education.qld.gov.au/about-us/calendar/future-dates
Are you considering a trip to Melbourne?
Opting to spend the school holidays in Melbourne can be a great choice, especially if you choose short-term rentals like Mega Style Apartments. These fully furnished apartments provide a cozy and comfortable atmosphere that's perfect for families. Their convenient location near various attractions and amenities, including complimentary WiFi, indoor pools, and fitness centers, adds to their appeal. Additionally, the short term accommodation offer fantastic city views, enhancing your holiday experience. To ensure availability, it's recommended to book early, especially during busy periods like school holidays.
What is there to do during QLD School Holidays for Kids?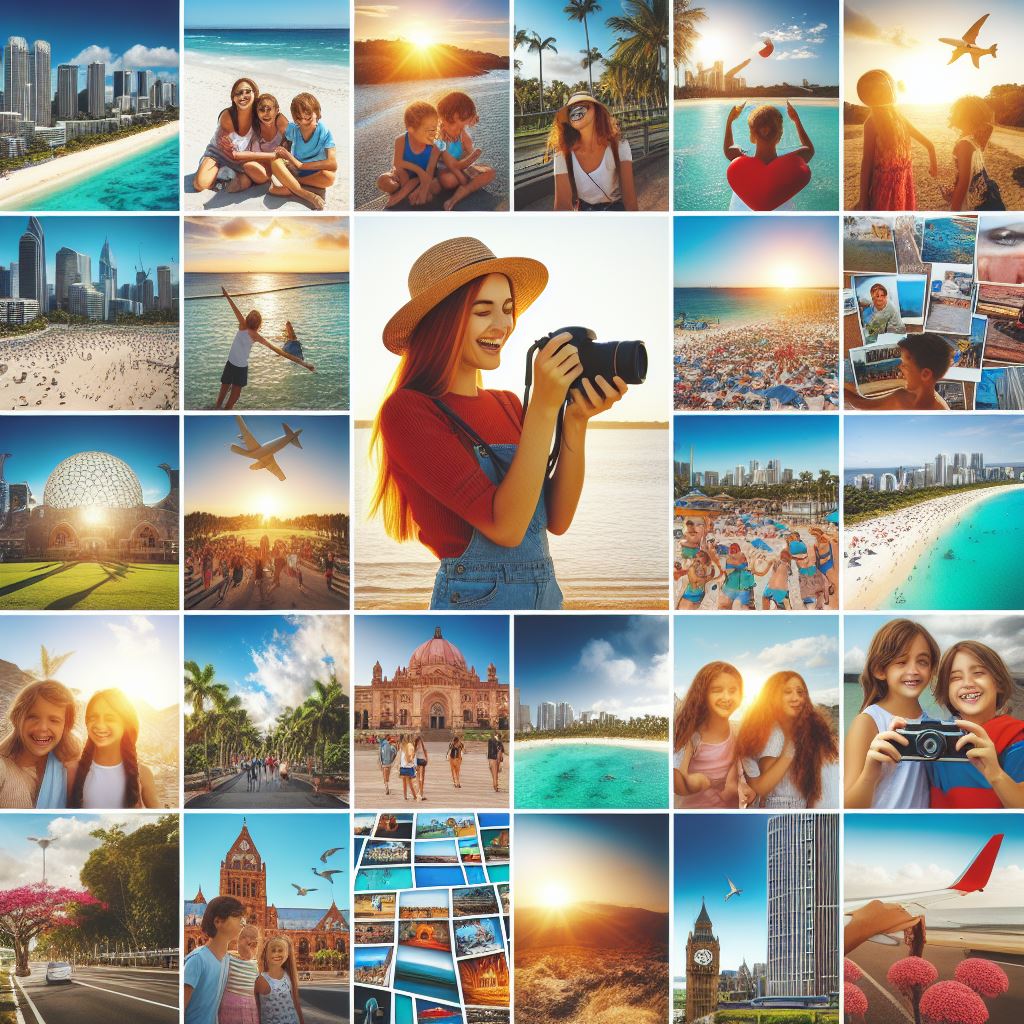 There are a plethora of activities for kids to do during the school holidays in Queensland. These range from outdoor adventures, cultural experiences, workshops, and special events.Outdoor adventures are abundant in Queensland.
For instance, kids can enjoy snorkeling with sea turtles, bushwalking at Mary Cairncross Scenic Reserve, or strawberry picking at one of the many farms around Brisbane.Other outdoor activities include a drive up to Mt Coot-tha for a scenic view, a picnic at Indigiscapes Redlands, or a day at the City Botanic Gardens.
Cultural experiences are also plentiful. The Museum of Brisbane offers a range of school holiday activities, and the State Library of Queensland often has programs for kids. For Harry Potter fans, the Harry Potter Shop at Samford is a must-visit, with butterbeer and holiday workshops where kids can get sorted into their houses.
Workshops and programs are also available during the school holidays. The Walkabout Creek Discovery Centre offers seasonal holiday programs, and the Redcliffe KiteFest and Kidchella are popular events.
Special events and festivals are also held during the school holidays. For example, the Monster Jump and Dinosaurs of Patagonia are exciting events for kids
The Brisbane Tramway Museum is another affordable and fun option .In conclusion, Queensland offers a wide range of activities for kids during the school holidays, ensuring they have a fun and educational experience.
As for things to do in Brisbane during the school holidays, the city offers a plethora of activities suitable for children of all ages.
Information Corner
For more information, you can visit the following sites: